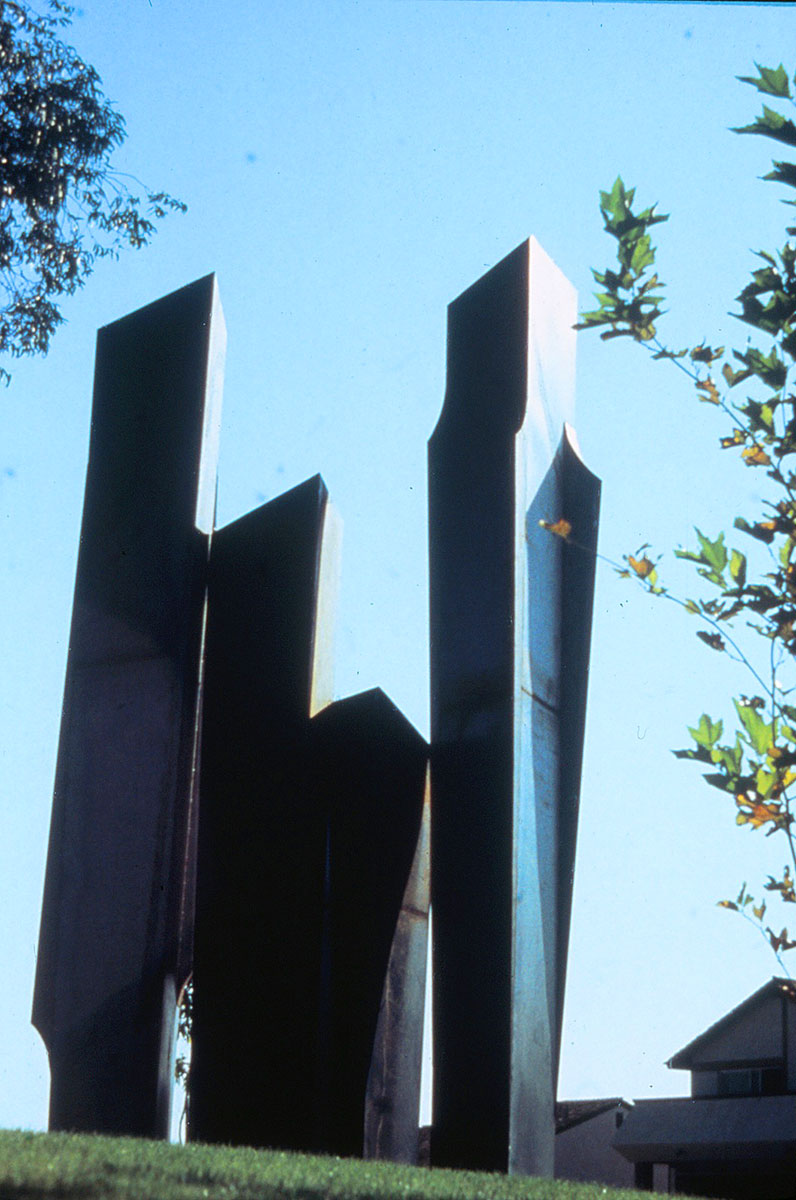 Family
1977
Client Commission: Baldwin Corporation, Baldwin Homes
This 3,000 pound abstract design represents the family unit and the concept of the family oriented environment at this North Hills residential development.
Location: Stonewood and Beach St. off Berry, Brea,Ca.
Note: Family can be found in a little park on the corner of the intersection at Stonebridge Dr & Beechwood Dr.  Hal Pastorius was the most prolific sculptor in Brea's Art in Public Places Program.  Brea was an early adopter of this concept of making a name for a city using art as a drawing card.
Status: Art in a public place
Size: 20' x 11' x 5
Weight: 3,000 pounds
Materials: Corten
Client: The Baldwin Corporation, Brea
Location: Stonebridge Dr. and Beechwood Dr., Brea, Ca.