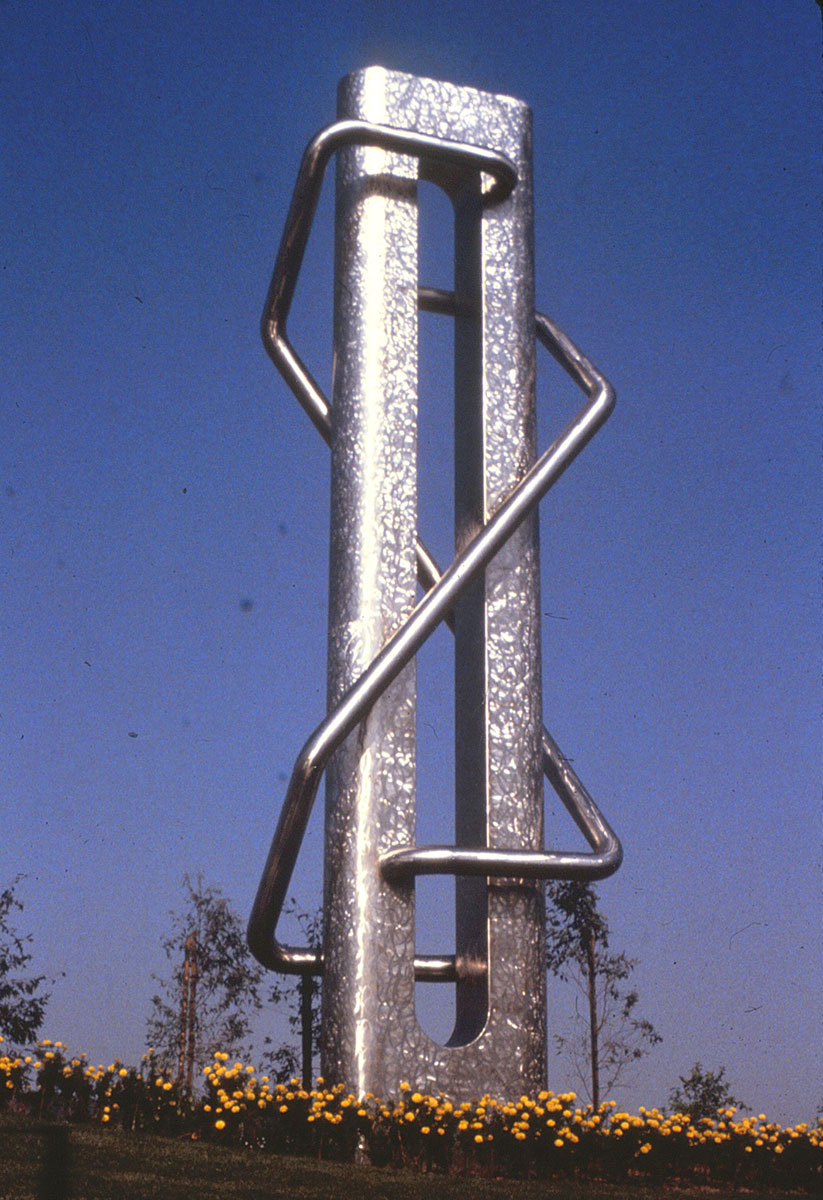 Heat Exchanger
1979-80
Client: Moreland Development Co. / Union Oil
As the Union Oil refinery property was being developed in Brea California, Hal used the historic elements of this site to remind newcomers and honor the memories of the locals as to the transformation of this land.  This transformation of a city was being directed from the council to move from a heavy industrial use to a commercial center which invited people to stay and explore a forward planning city which embraced art as a means of enhancing daily life.
Location:  Imperial Highway and Kramer Boulevard, Brea,Ca.
Note: use 500 Kramer Blvd., Brea, Ca.  Nice landscaping to frame the sculpture.
Status: Art in a public place
Size: 30' x 9' x 5'
Weight: 4,400 #
Materials: Stainless Steel
Client: Moreland Development Co. for Union Oil
Location: Brea, Ca., at 500 Kramer Blvd.