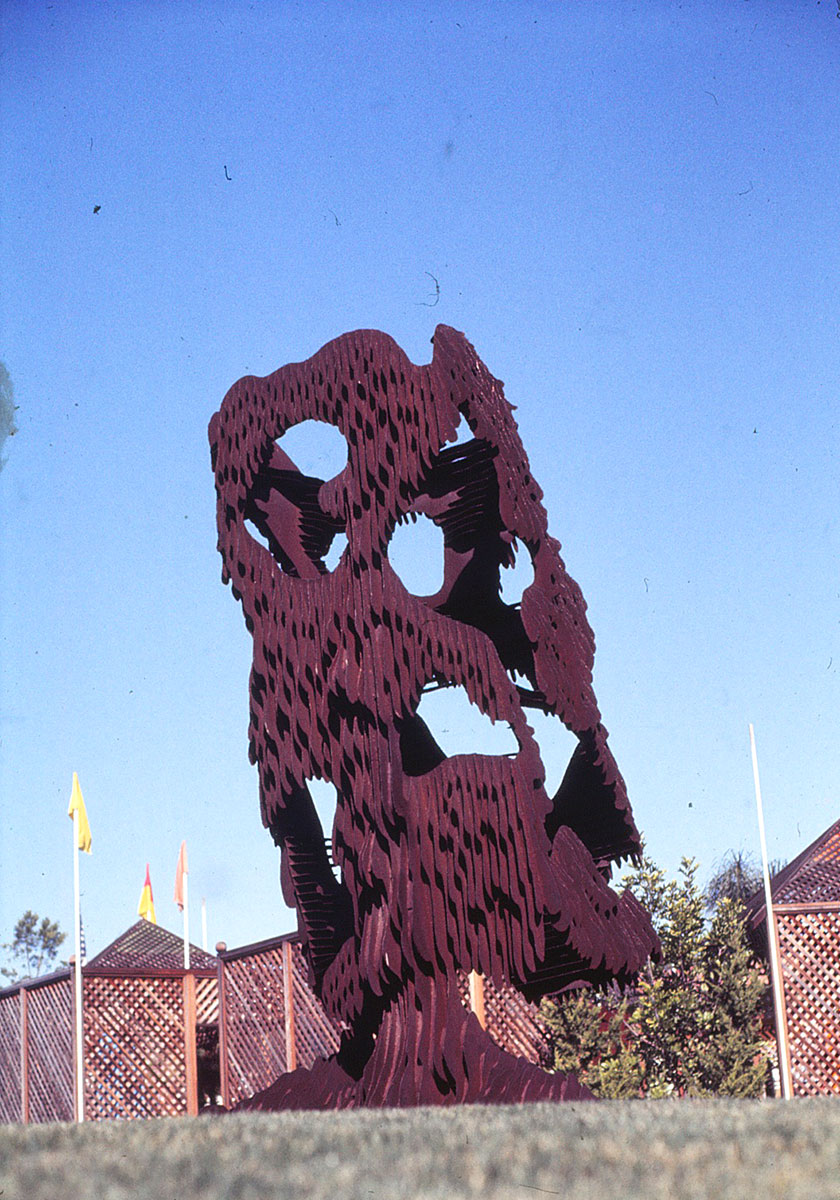 Fluid
1974 created, 1988 installed
Client:  Paramount, Ca.
Note:  The entrance and parking for the Library is on the side street.
This is one of the most popular designs Pastorius ever built.  It is all  Cor-Ten steel throughout.  It has seldom been sown due to the difficulty of moving it, but the city of Huntington Beach paid to move and erect it in front of their library.  It was subsequently sold to the city of Paramount.
The metal sculpture appears to be frozen in a liquid state.
For a full story visit all Paramount sculptures [9x9x9, Boxes, Defiance, Delineation, Fluid, Modified Box, Vestige].
Status: Art in a public place
Size: 12.5 feet x 6.5 feet x 6.5 feet
Weight: 2,000 pounds
Materials: Corten, Painted Corten
Client: City of Paramount
Location: Paramount, in front of Paramount County Library at Jackson St. near 16198 Colorado Ave.