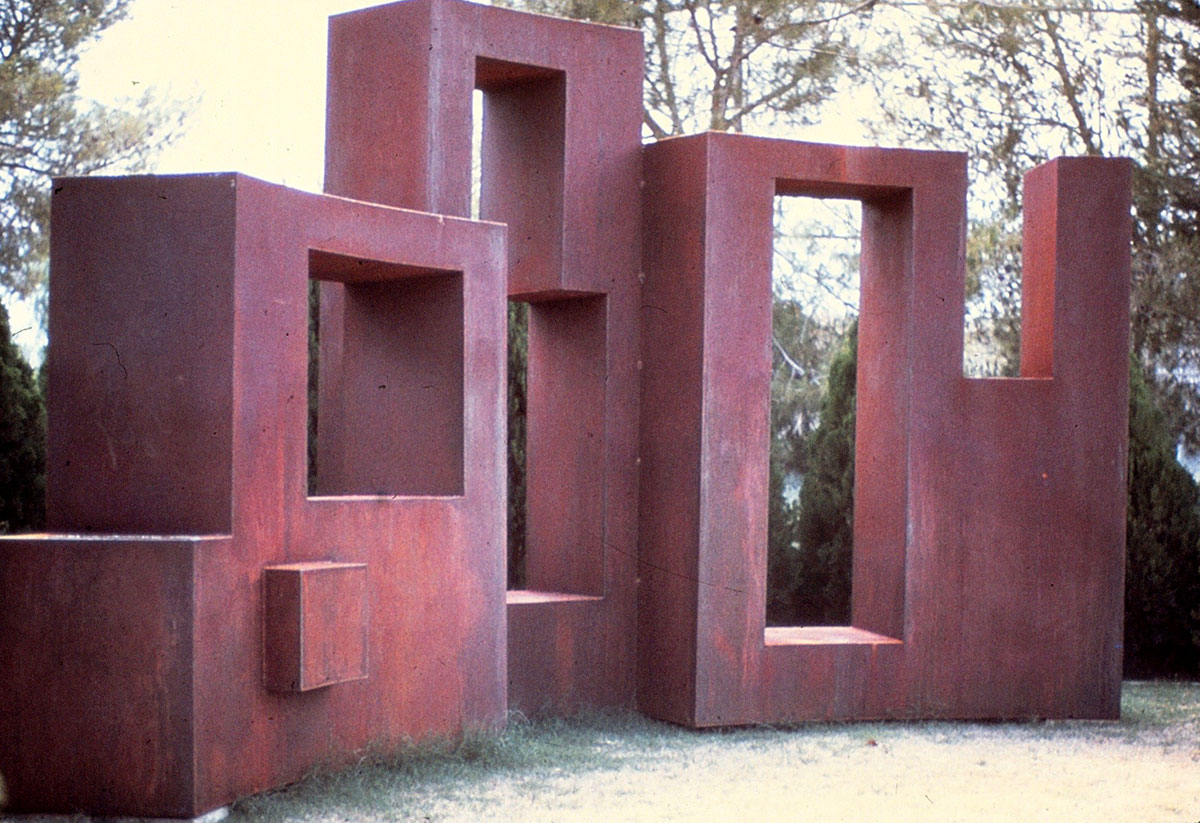 Reflections
1977 created, then in 1991 donated to the college
Client Commission:  Mrs. Louis Dulien of Seattle Washington commissioned  this site specific monumental sculpture for her summer home in Rancho Mirage, California Desert.
When the home was sold in 1991, to Gregg Juarez he donated the sculpture to the College of the Desert, Palm Springs, Ca., where it was installed on the left of the entrance to the College.  The address of the college is 43-500 Monterey Ave., Palm Desert California.
Pastorius' outdoor sculpture is also in such notable Palm Springs collections as that of Sonny Bono, Dr. Cohen, William Holden, James Meade, and Kathryn Zinner.
Status: Art in a public place
Size: 16.5 feet x 9 feet x 2 feet
Weight: 2,400 pounds
Materials: Corten
Client: Mrs. Louis Dulien of Seattle Washington
Location: Palm Springs, Ca., 1991 College of the Desert