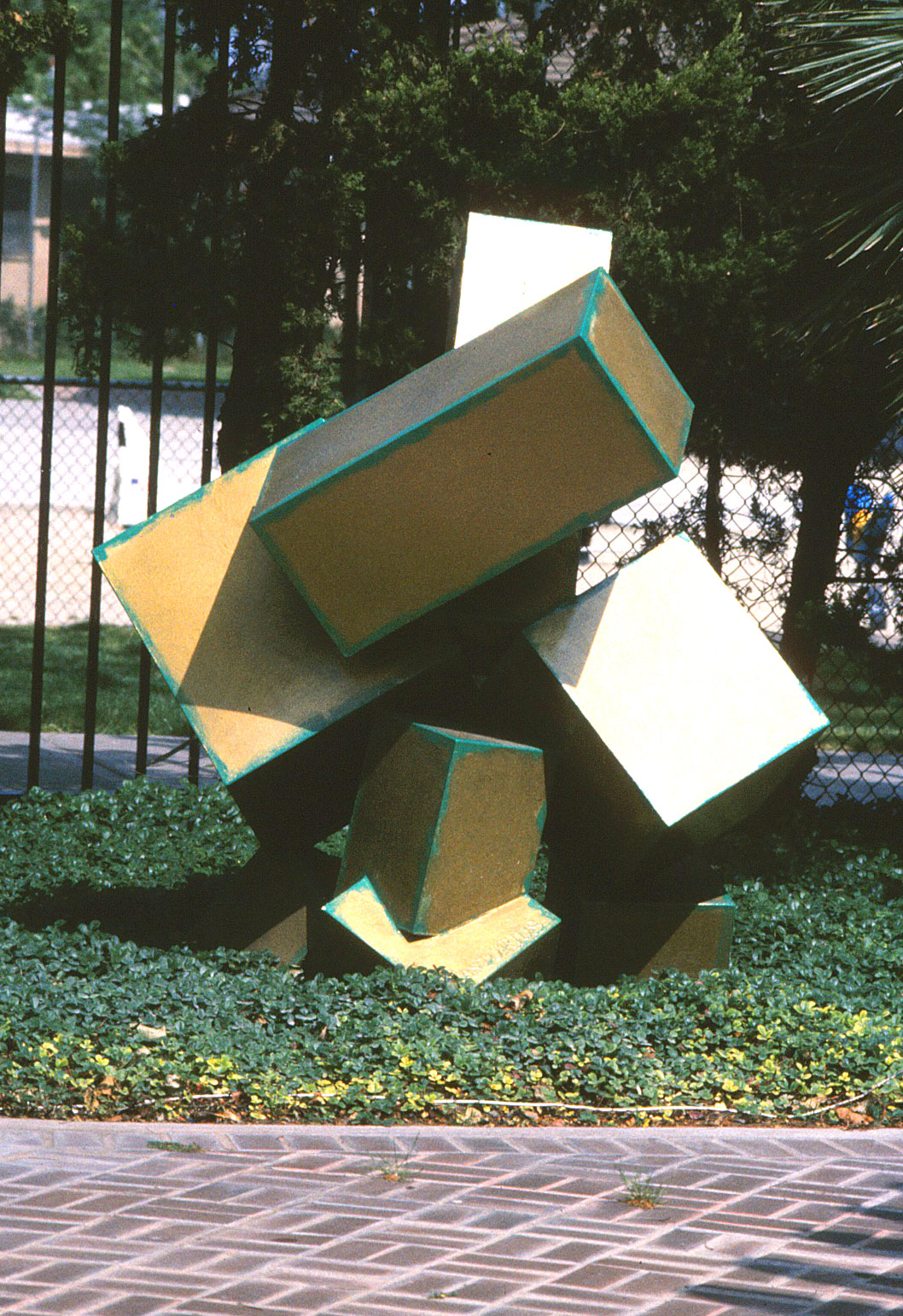 Boxes
1988
Client:  City of Paramount,Ca.
Note:  Originally painted with Sterling Trumpet Gold #1712 and Green #1651, but at our 2015 survey, all paint had been removed leaving the base cortex metal patina.
"Boxes" has the appearance of a number of boxes that melted into each other.  It was shown at the Cal State Northridge sculpture show at LeisurExpo.
For a full story visit all Paramount sculptures [9x9x9, Defiance, Delineation, Fluid, Modified Box, Vestige].
Status: Art in a public place
Size: 4 feet x 3 feet x 3 feet
Weight: ?
Materials: Corten, Painted Corten
Client: City of Paramount
Location: Paramount, NE corner Jefferson St. and Downey Ave. [across the street from Progress Park]