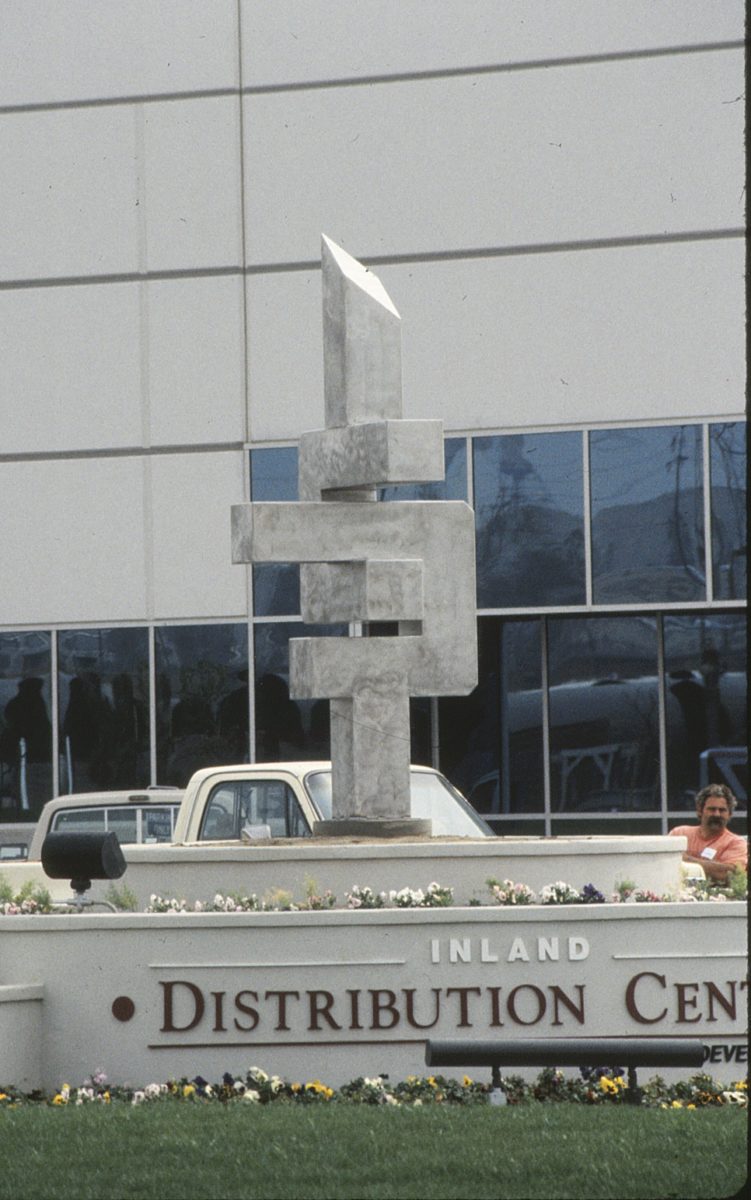 Hard Edge
Client:  Santa Anita, Development Corp.
Location:  Fontana, Ca.
The City of Fontana selected "Hard Edge" for the monument sign for the Inland Distribution Center development to house L.A. Gear's 410,000 Sq. Ft. Facility and Frito Lay's 181,032 Sq. Ft. facility.  This major development is located at the intersection of Glover and Jasmine, Fontana, Ca.
Status: Art in a public place
Size: 9.75 feet x 3.33 feet x 3.33 feet
Weight: 500 pounds
Materials: Stainless Steel
Client: Santa Anita Development Corporation
Location: Fontana. Ca.