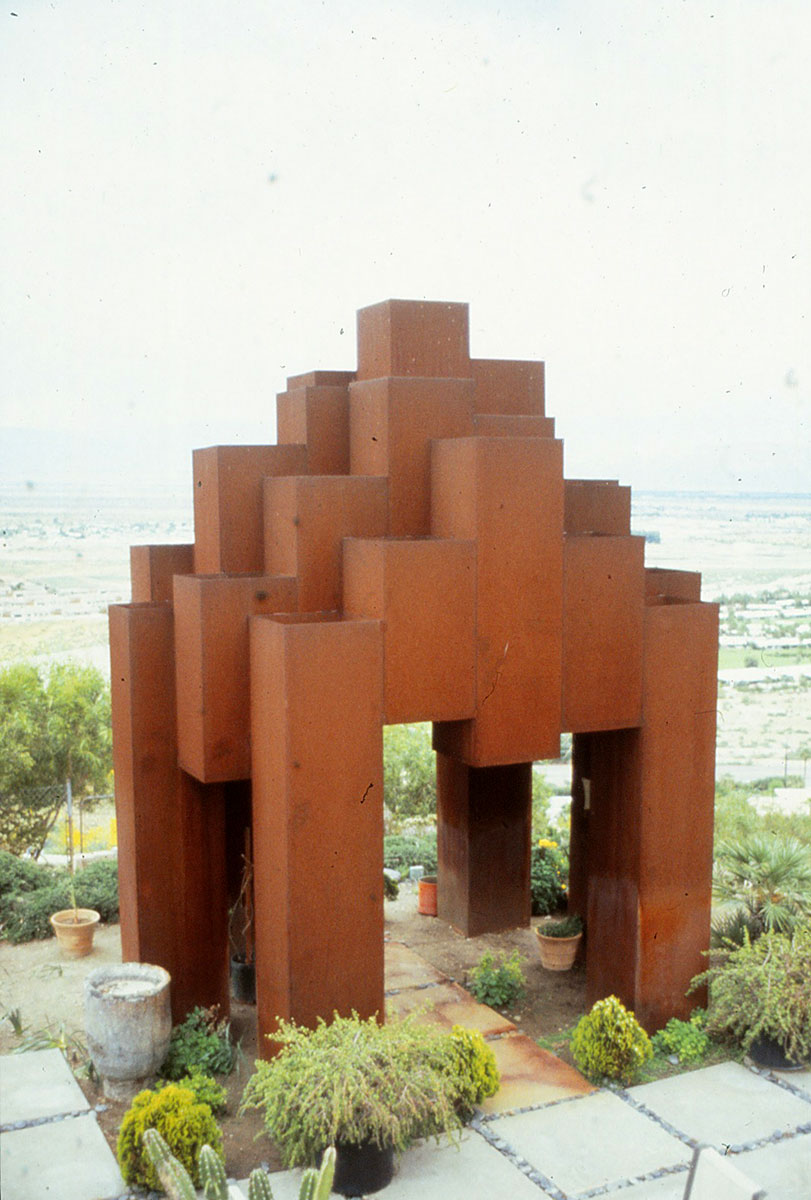 Portal
1970
Arthur Elrod, A.S.I.D. [American Society of Interior Design], bought the second metal sculpture Hal build for the Sawdust Festival in 1970 [Swiss cheese was the first for the 1969 Sawdust Festival].  Hal used "Portal" as a booth, and a sample of his emerging monumental sculpture capability utilising and advancing the use of Corten Steel for artistic projects.  The realisation of the patina possibilities with this new application for an old product created interest in the art world [corten was originally used for railroad tracks as the "rust" protected the metal from further deterioration].  Arthur Elrod continued to recommend corten and Hal for projects in which he was involved.
Pastorius' outdoor sculpture is also in such notable Palm Springs collections as that of Sonny Bono, Dr. Cohen, William Holden, Steven Maloney, James Meade, and Kathryn Zinner.
Status: Private collection
Size: 17 feet x 14 feet x 10 feet
Weight: 4,000# - 2 tons
Materials: Corten
Client: Arthur Elrod, A.I.D.
Location: Palm Springs, Calif.