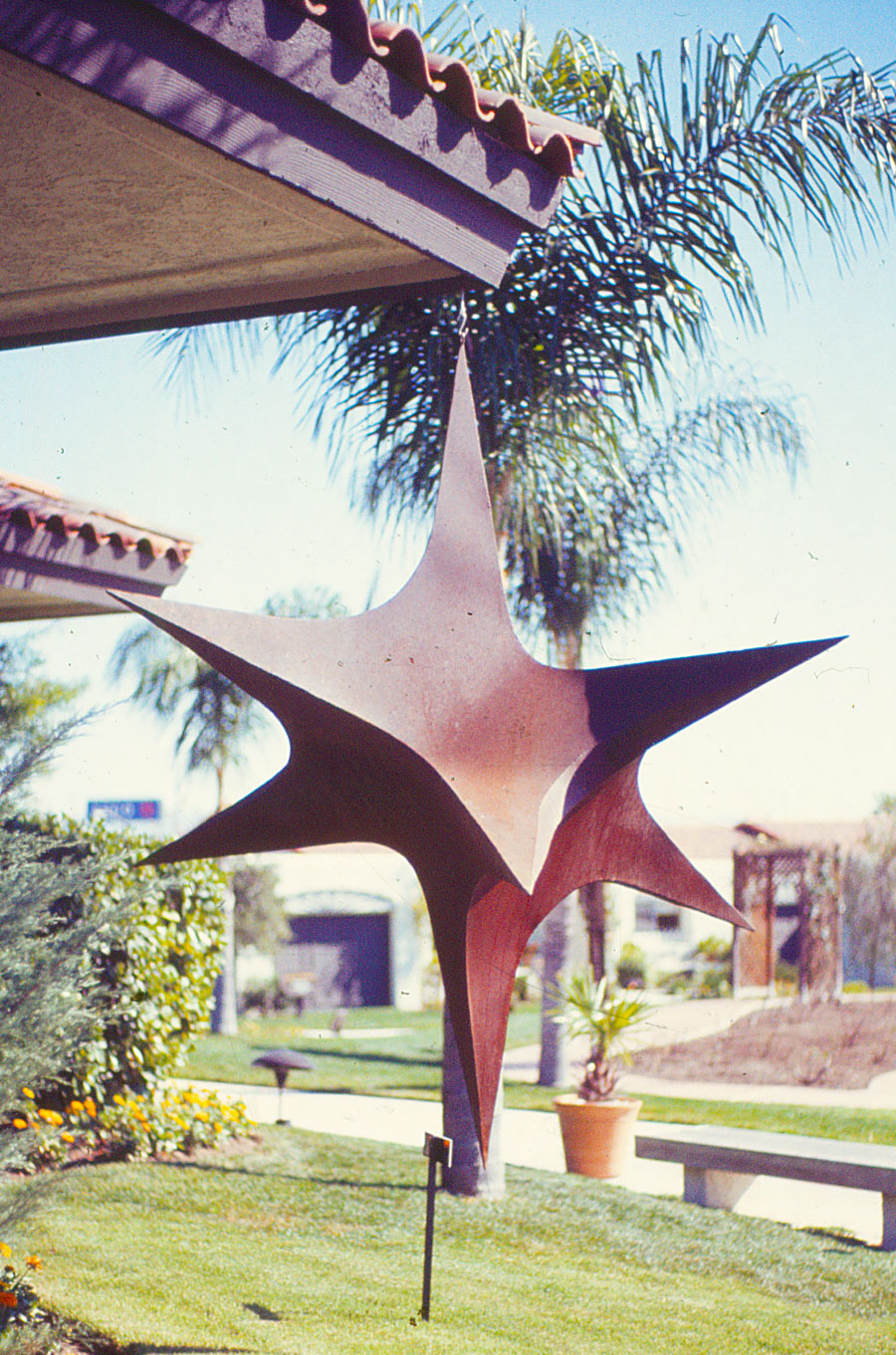 Ballet
73
Client: Karen Pastorius gifted "Ballet" to the Laguna Beach School of Art, Now known as Laguna Beach College of Art and Design.
Ballet was an early corten sculpture, which was suspended from a soffit attached to the roofline by a chain so it dangled adjacent to one of the classrooms at the school.  This multi-pointed star was kinetic due to the mounting.  When one of the classrooms was renovated, the sculpture was removed for a time and then reinstalled in the garden area behind classrooms "common" area.
Status: Art in a public place
Size: 7'11" x 7'8" x 4'2"
Weight: 100
Materials: Corten
Client: Karen Pastorius gifted "Ballet" to the Laguna Beach College of Art and Design
Location: Laguna Beach, CA., 92651, at 2222 Laguna Canyon Rd, up the hill behind the Classrooms