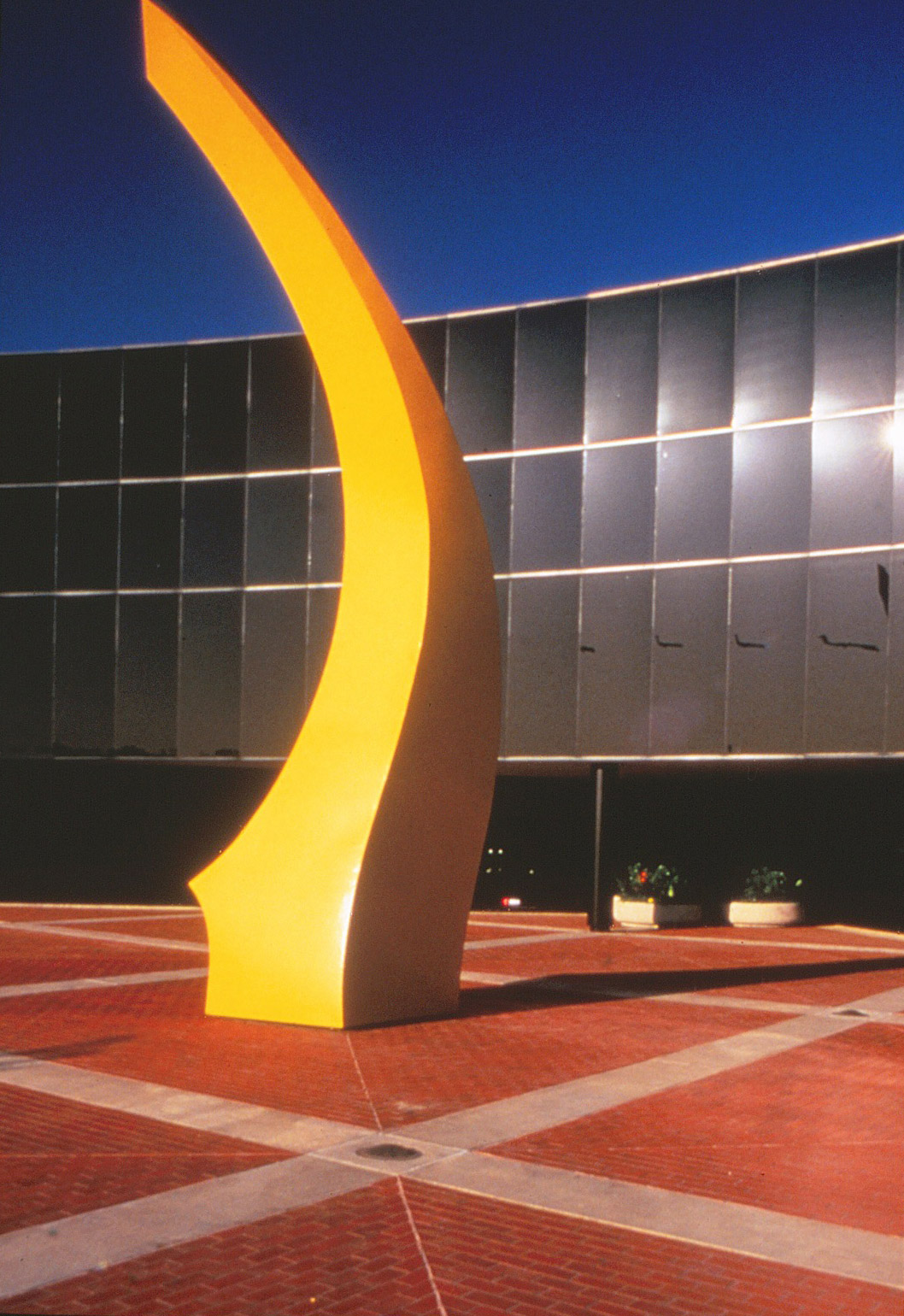 Passport
1984
Missing from Amberdon Plaza, Irvine, Ca. Near Alton Parkway and Redhill.  See blog: "the Mystery of Phoenix Northgate, Aug. 24,2014". The Irvine World News, March 22, 1984, Thursday lists Passport's installation as last Friday, thus mak-ing the installation date 16 March 1984.
An Art Detective is in order to locate the whereabouts of this missing piece of history.  See the reward posted at <Art Detective>
Status: Private collection
Size: 28.5' x 6' x 5'
Weight: 3,000lb
Materials: Painted Corten
Client: Equidon Investment Builders: with Architect George Seitz.
Location: 1833 Alton Ave, Amberdon Plaza, Irvine. Ca. when installed.