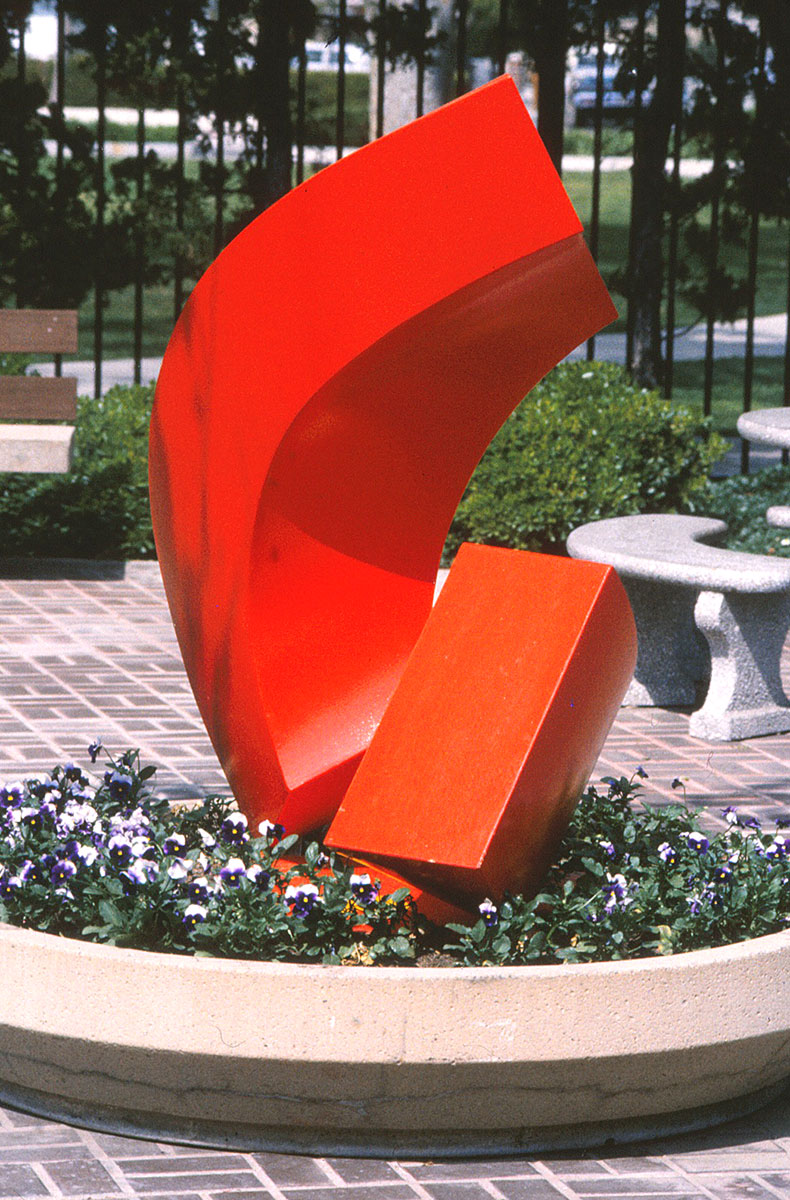 Delineation
1988
Client:  Paramount, Ca.
Story:  Originally painted corten Sterling Rebel Red #1724 & yellow #1623.
Once displayed at the Art Institute of Southern California in Laguna Beach.
>Paint removed to reveal the natural patina of cortex steel when seen in 2015, and now sited In front of Paramount City Hall door, left side of walkway.  Possibly sandblasted to remove graffiti with no maintenance funds to re-paint.
For a full story visit all Paramount sculptures [9x9x9, Boxes, Defiance, Fluid, Modified Box, Vestige].
Status: Art in a public place
Size: 3 feet x 2feet x 2 feet
Weight: ?
Materials: Corten, Painted Corten
Client: City of Paramount
Location: Paramount, at the entrance to Paramount City Hall, 16400 Colorado Ave.