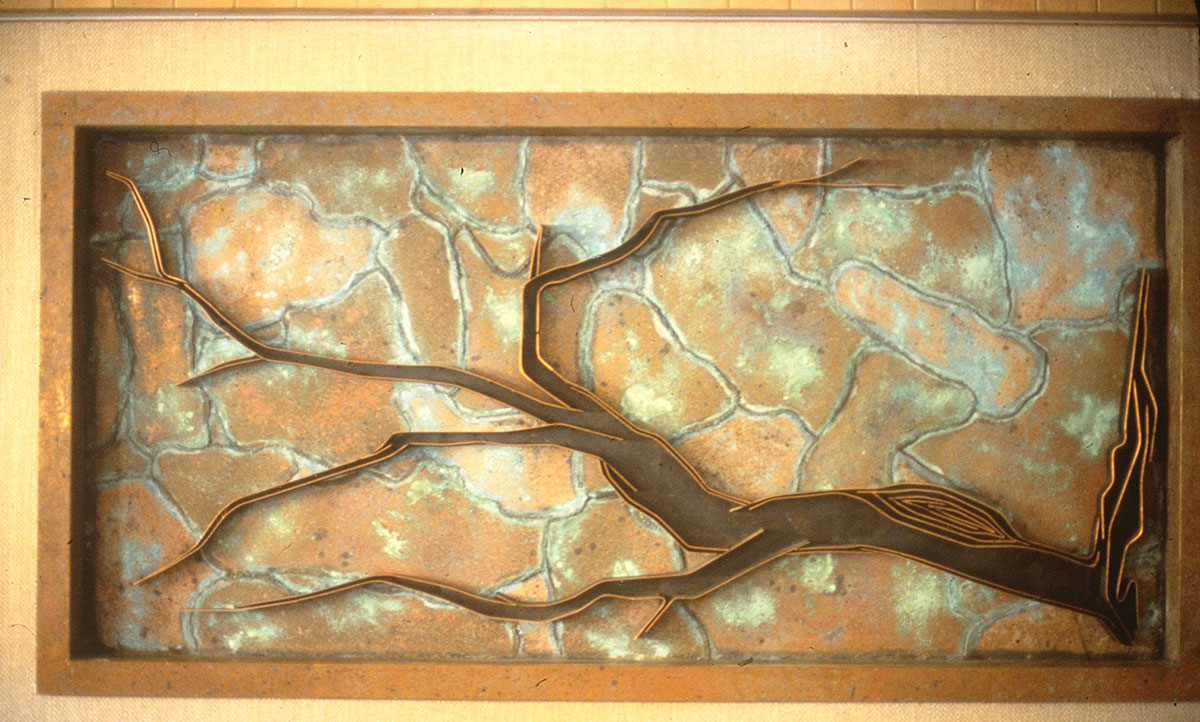 Grape Vine, wall panel
1974 created
Robert Kroc Foundation, for diabetic research, in Santa Ynez, Calif.
This Grape vine motif wall panel was made from Copper and Copper alloys.  Another, commission was a representational free standing sculpture of a grape vine.
These two sculptural elements worked well together.
Status: Private collection
Size: 4 feet x 8 feet x 6 inches
Weight: ?
Materials: Copper, Other
Client: Kroc Foundation, Bob Kroc commissioned
Location: Santa Ynez, Calif.