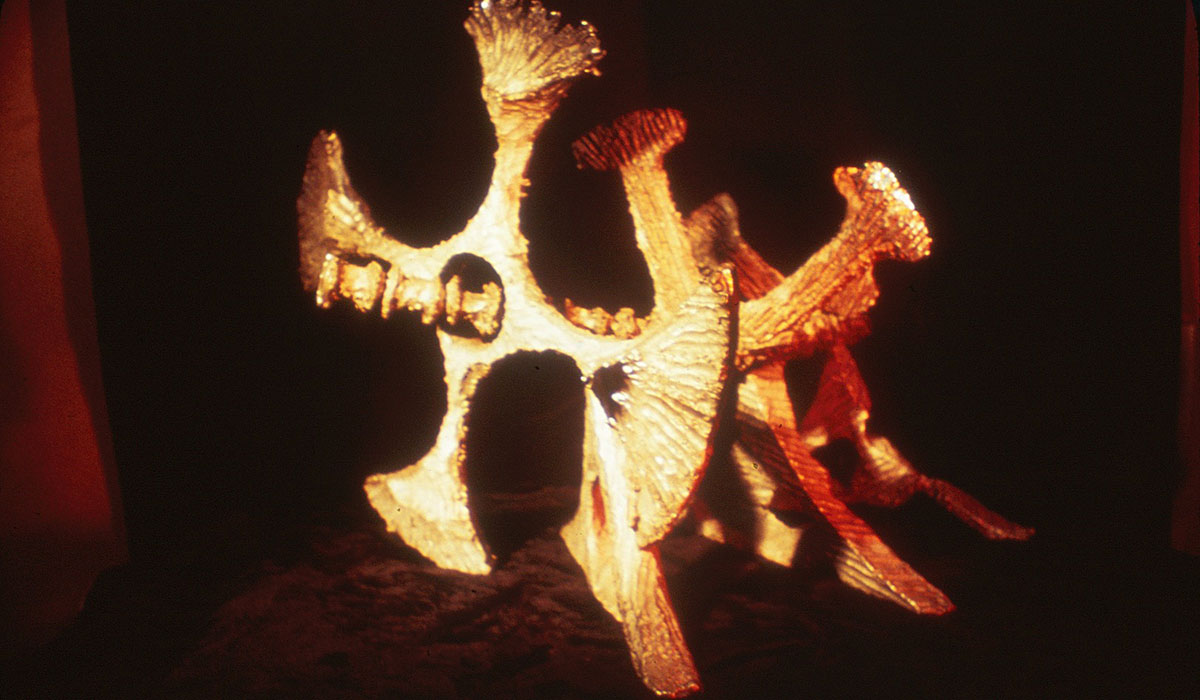 Whales are Museum Pieces
1977
Note:  Originally Shown: Muckenthaler Art Center [Mansion-turned-museum & national historic landmark, offering exhibits, performances & classes], Fullerton, 1978.
The theme is bones, dry bones, lying on the deserted sandy beaches in Baja California, Mexico.  Often, when hiking the beaches in remote Mexico whale bones could be found next to porpoise, or cattle bones near the waters edge.  The significance of the name and sculpture come from the fear felt by the Hal Pastorius that some of these bones may be from large animals nearing extinction.  Thus, bones of this nature may only be found in museums in the future.  The amusing paradox, not lost on the sculptor, was the first showing of the sculpture was in a museum!
This sculpture needs strong light to show it to full advantage.  The Stainless Steel has been carved, chiseled, sand blasted, ground, and buffed; much like those bones lying on the desert sand beaches found in Mexico.
Status: Available - See the store for more information
Size: 18 inches x 21 inches x 20 inches
Weight: 43 pounds
Materials: Stainless Steel
Client: Sculptor's widow
Location: Nelson, New Zealand