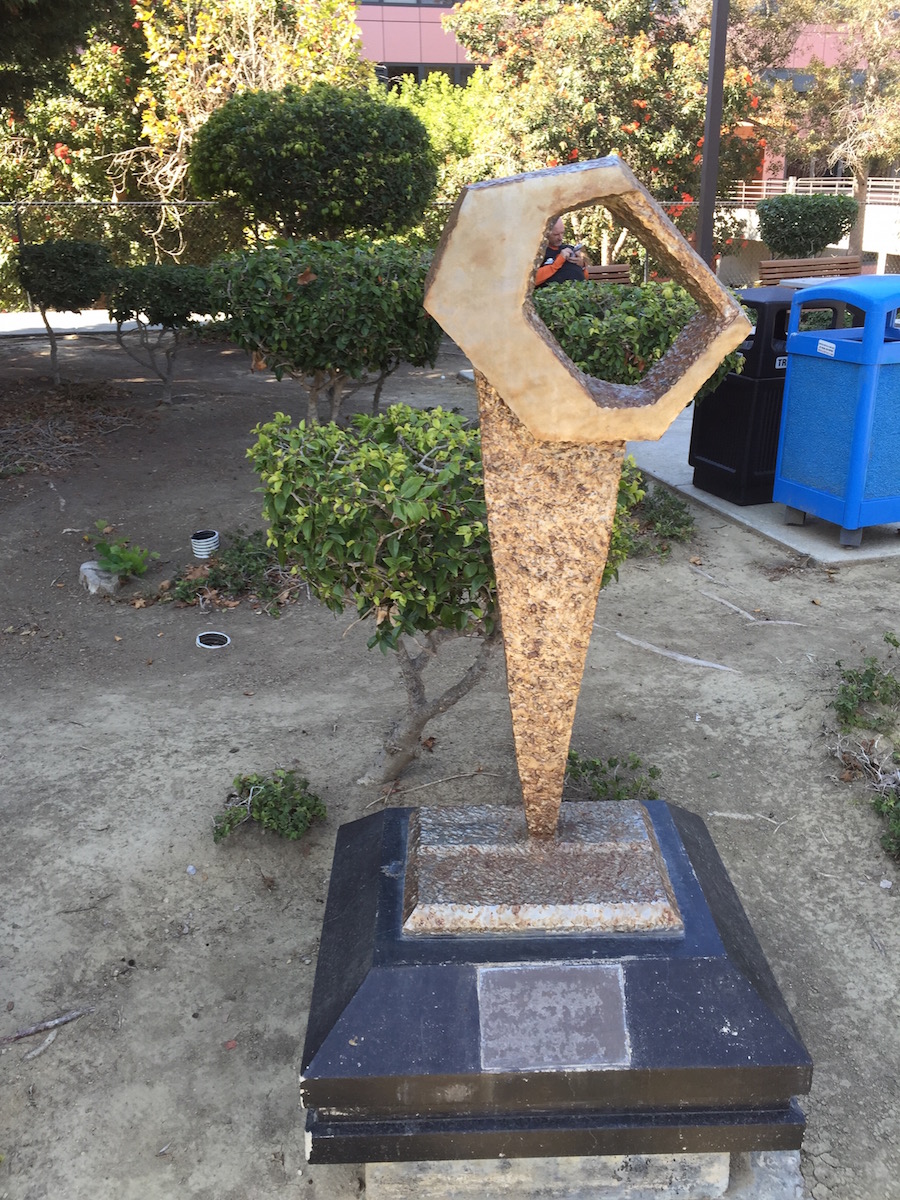 Star Locator
1986
Client:   Donated made to the Veterans Administration Hospital La Jolla where Hal Pastorius was treated  for a brain tumour which took him in 1995.
"Star Locator" was a symbolic design suggesting long ago it might have been used as a tool for locating celestial bodies during ancient rituals.
Originally, It was used as a fountain piece for a designer home.
For 20 years, "Star Locator" resided in a small garden at the VA Hospital [3350 La Jolla Village Dr, La Jolla, San Diego, CA.  A massive 159,000 square foot Advanced Spinal Cord Injury building will soon cover the space where "Star Locator" slept.  As the sculpture must be moved, it has a new dedicated home at the Sawdust festival.  Hal served as the first Sawdust Festival President at its current location, and was involved in the negotiations for the location now used for 50 years.
Status: Art in a public place
Size: 42 1/2" x 16 3/4" x 12 3/4"
Weight: 265 pounds
Materials: Stainless Steel
Client: Original, VA Hospital, La Jolla; Current, Laguna Canyon Road, Laguna Beach, Ca.
Location: 3350 La Jolla Village Dr, La Jolla, San Diego, CA 92161, United States