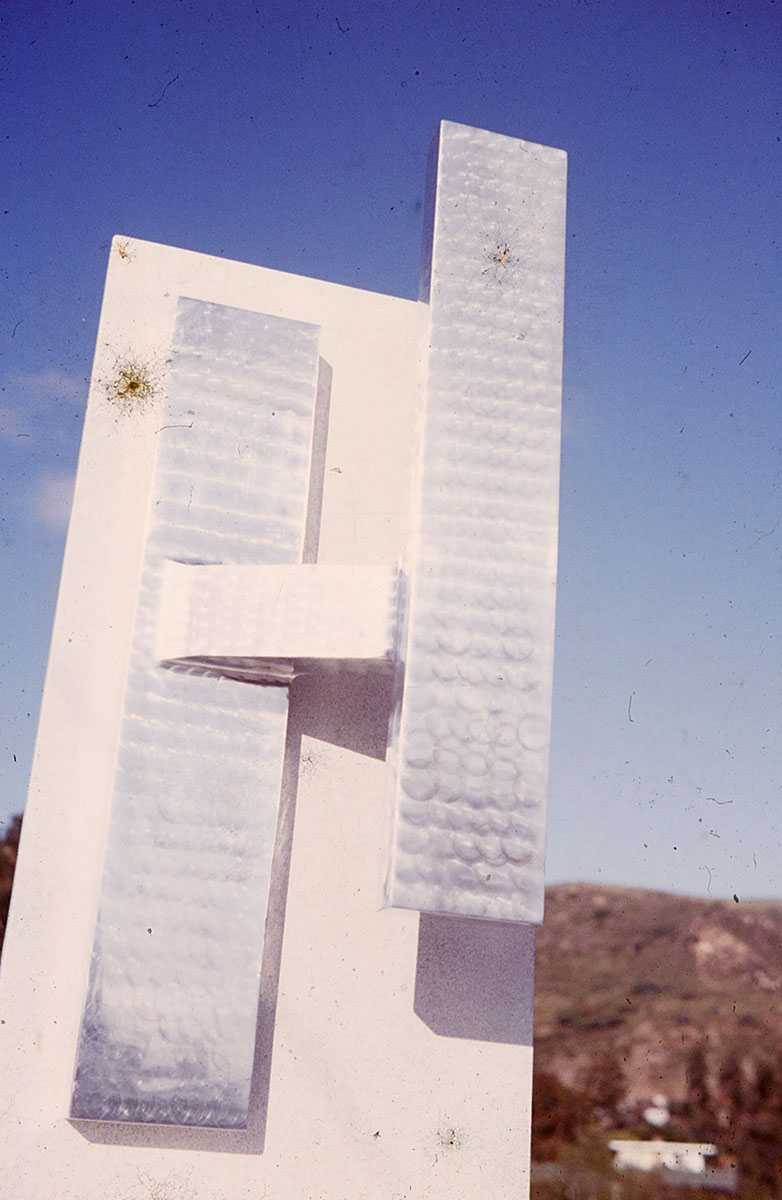 Maquette for Pylon Design
70's
"Maquette for Pylon" was an aluminum sculpture to be installed on the pylon at the Festival of the Arts entrance in Laguna Beach.  Hal Pastorius submitted this entry and won "Second Place".
The 1st Place winning design was never built, however,  as the committee could not build the casting within the prescribed budget.  Apparently the artist was unwilling to build the sculpture for the amount indicated, or the committee forgot to set a budget.
Status: Private collection
Size: 24" x 12" x 9 "
Weight: 17 pounds approx.
Materials: Other
Awards & accolades: Maquette for Festival of the Arts, Laguna Beach, 2nd Place Winner; however, 1st Place winner never built due to lack of budget
Client: Karen Pastorius
Location: Nelson, New Zealand