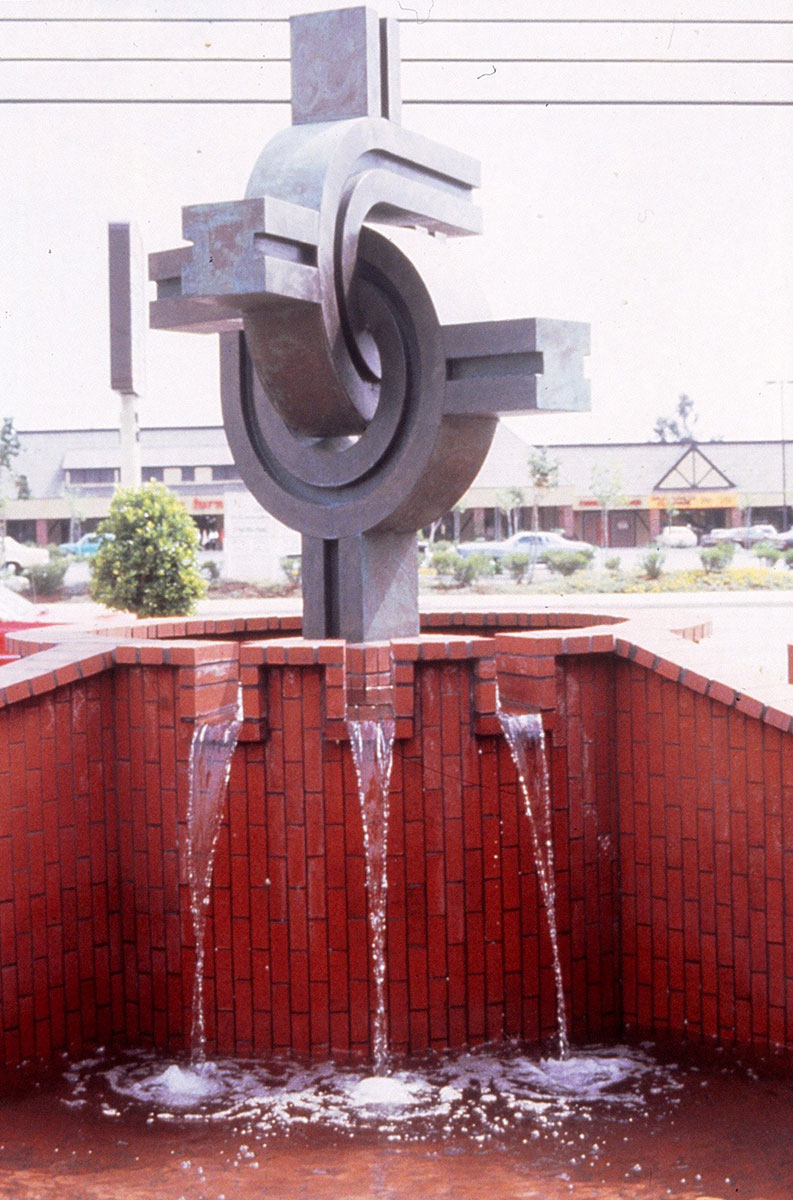 Through and Through
1981
Orange National Bank Headquarters was the corporation who commissioned this sculpture.
The sculpture can still be seen at 1201 E. Katella Ave., Orange Ca., even though the bank is no longer trading.
This red brass sculpture fountain was modeled after the Orange National Banks logo.
Status: Art in a public place
Size: 7.25 feet x 6.25 feet x 6.25 feet
Weight: 500 pounds
Materials: Brass
Client: Orange National Bank
Location: City of Orange, California, 1201 E. Katella Ave.