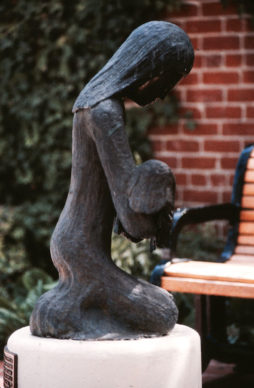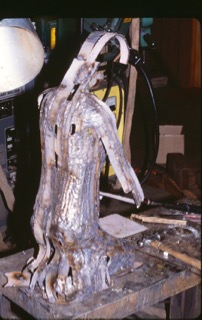 Mother and Child
1984
Walter Von Gremp commissioned "Mother and Child" to honour his wife while she was still alive.
This sculpture can be seen at Laguna Beach, Forest Ave., across from Post Office in a Mini-Plaza at the Laguna Presbyterian Church
Plaque says "gifted to Laguna Presbyterian Church and the People of Laguna Beach, to Honor my wife Ann Von Gremp". VMG 1984.
Method: Fabricated metal, this was not a casting, but built one small piece at a time.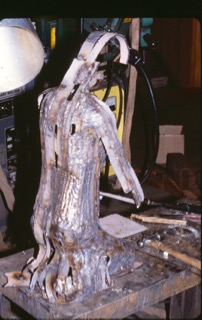 Status: Art in a public place
Size: 27 inches x 11 inches outside diameter
Weight: 100 pounds
Materials: Bronze
Client: Walter Von Gremp
Location: Laguna Beach, Forest Ave.