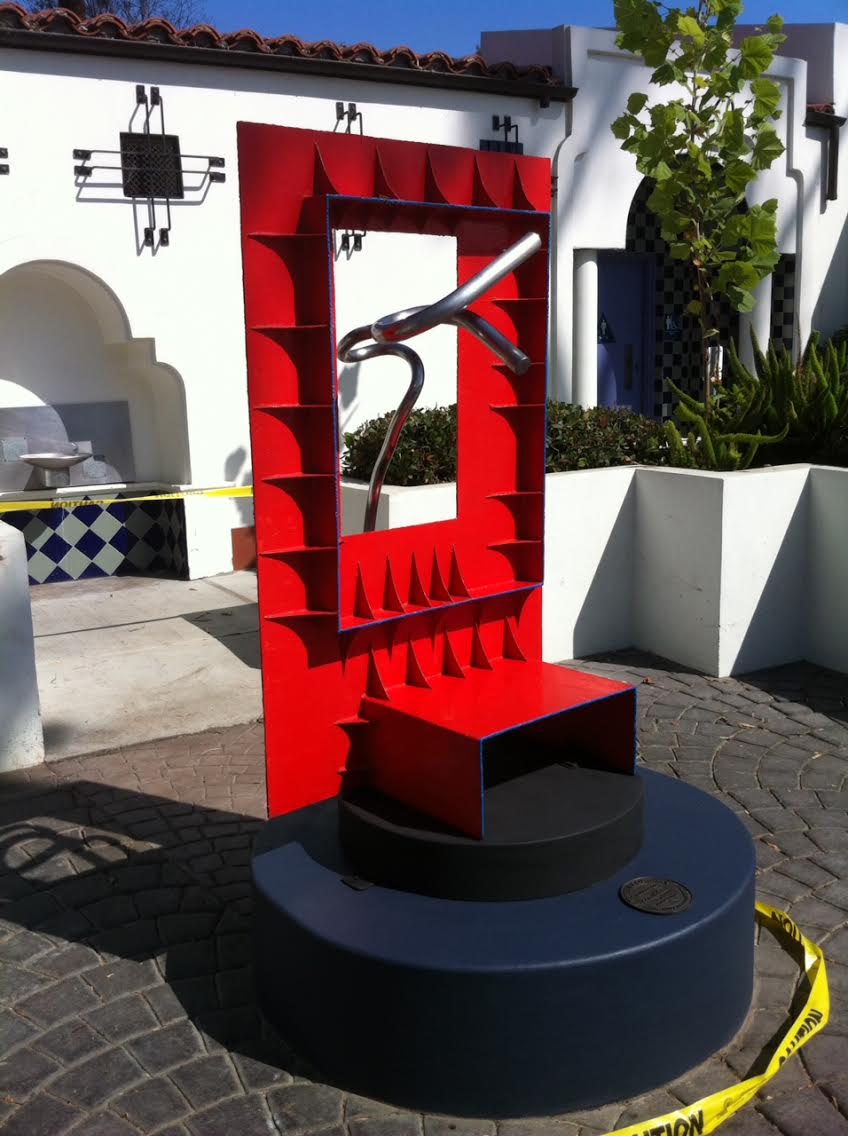 Bulkhead
1986
Client: John Watts, Sr., who purchased and donated this sculpture to Laguna Beach Festival of the Arts in 1995. For 20 years it resided at their location at 650 Laguna Canyon Rd, Laguna Beach, CA 92651. It was on the left, in an elevated position half way to the entrance to the Pageant of the Masters amphitheater, with a plaque on the retaining wall.
It is reinstalled on Broadway St with a rededication on 7 July 2016 for a 3 year loan at this site.
Note: Symbolic of shipbuilding techniques-a symbol of strength and brute force needed to battle the sea. Traditionally ships were considered feminine, the color red emphasizing the feminine. This is in direct contrast to the bold masculine design.
Status: Art in a public place
Size: 60 inches x 36 inches x 20 inches
Weight: 100 pounds
Materials: Painted Corten, Stainless Steel
Client: John Watts
Location: Laguna Beach at 355 Broadway St near bus station